WIND MILL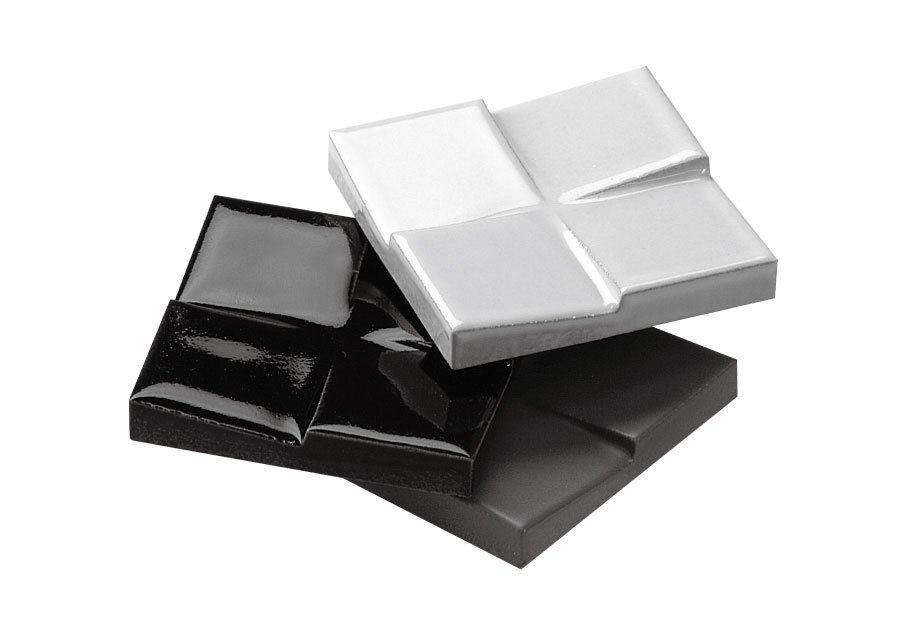 This item is discontinued.
The Wind Mill tiles are three-dimensional tiles impressed with an image of a wind mill. The play of light and shade lends a rhythmical sensation to walls, which is emphasized by the two colors proposed: black and white.
PRODUCT INFORMATION
Straight joint sheet : WIN-01~06

Tile Size : 45x45mm (1.77″x1.77″)

Sheet Size : 282x282mm (11.10″x11.10″)

Thickness : 5.5~8.5mm (0.22″~0.33″)
■Inquiry Form
All fields marked with an asterisk * are required.