WITH THANKS FOR THE MOTHER EARTH.
This is an essential of our economic activity.
In these days of plenty,it is impossible to back to the primitive age that we only have necessities of life. But at least, we remember the cornerstone of our humanity that we are lived by the grace of nature, that's why our merchandise are made from the real natural materials, no exceptions. Or we make our products based from the real natural materials that are selected carefully.
Only the real thing has original feel,texture and color. Iron,stone and clay has secret natural powers. And the craftsmanship make them to the ultimate level. That impress quietly and satisfy deeply you. We are very proud of providing you "the real materials".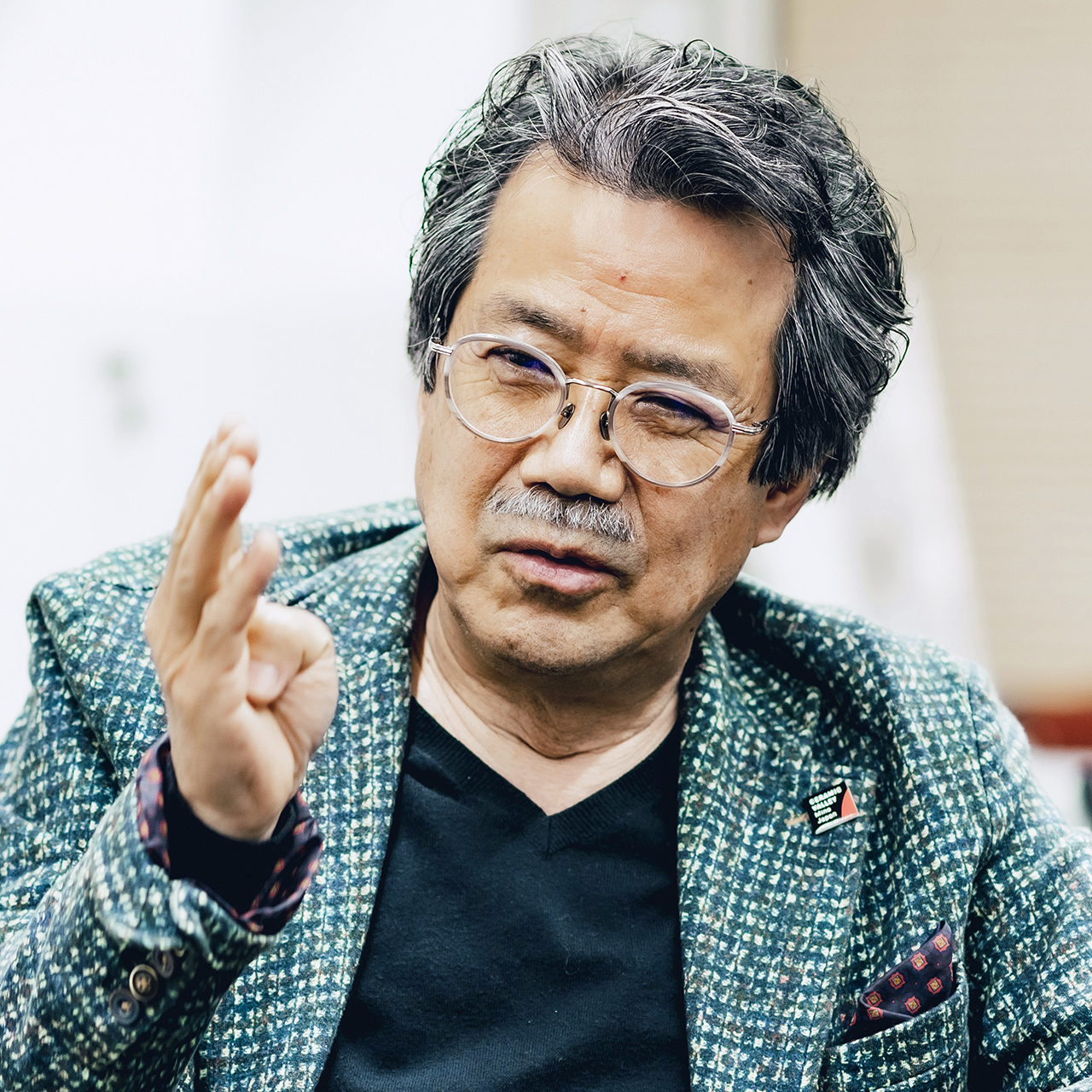 Our 3 Advantages...
Based on the image drawn by the customer, our greatest strength is that we can consistently respond to "design proposal", "custom tile development", and "tile art production" in-house.

Advantage 2 : World Wide Market

Under the mottos of "Bringing the best products of Japan to the world" and "Bringing the best products of the world to Japan", we will make the most of the networks we have built up over the years in the United States, Europe, India, China, and Southeast Asian countries, We are good at making effective proposals that match your budget.

Advantage 3 : Research and Development

Opened in 2019, "X'S Lab" is equipped with many development facilities such as "Vacuum Kneader", "Marumerizer", "Roller Hearth Kiln", "Eirich Intensive Mixer", etc., and is actively developing next-generation tiles.
The ecoRevo® team's development of recycled tiles made from waste materials is one of them.
CONCEPT
"Space" – Participate to create the space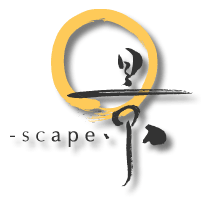 We think 'meeting people is also meeting with various scenes'.
As we use the words 'once in a lifetime chance', we consider that 'meeting peole is once in a lifetime chance, also meeting scenes'.
Memories,conversations or scenes that we shared with someone. There are times when we revive those things. It heals,encourage and decorates the events of our lives like taking out from enormous memories instantly. We would like to participate to create a powerful space like a precious stage of your life.
---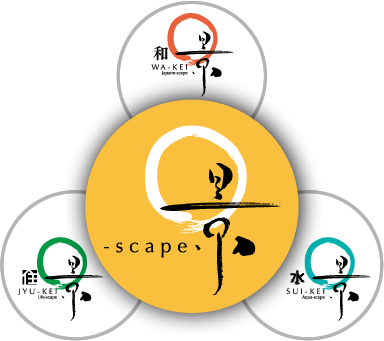 'Japanese, Living and Aqua'
Every different space from three different angle.
Or sometimes we enrich the fusion of each space.
We 'X'S' fulfill various client's request
and improve effort to make our dreams come true
with flexible concepts.
---
MADE IN JAPAN "Japanese Space"
We don't dare to create to the details. We established Japanese culture by emulating the beauty of nature as an original and beautiful outlook called "Wabi, Sabi".
The ceramic art is placed to express a graceful Japanese sense of beauty. And also the world of ceramics are created by the powerful essential of glaze, clay and fire as a drastic factor.
It is said that every single tile is different each other. So that why we stick to create and express elegant Japanese tiles.
Utilized non-negotiable or individual thoughts 'Living Space'
A house is like a perfect canvas to express various thoughts of people who live there. The tiles and stones are outstanding to decorate the spaces. It satisfies people who live there and also impress people who visit there. It fascinates you with various line-up of materials.
Advantage the richness of water 'Aqua Space'
'Aqua Space' shines fusion with water beautifully. Various design of art,gradation or pattern tiles decorate the pool. We also introduce functional non-slip tiles for using at the pool side and seggest our rich experience and expertise of aqua related facilities.
COMPANY
Company Name
X'S Corporation
Established
Oct. 16th 1997
Representative Director
Masashi Kasai
Capital
13,000,000 Japanese yen
Business License

Authorization: Authorized by GIFU prefectural governor (General-29) #600377
Authorized Date: Sep. 3rd 2017
Authorized category: Tile, Brick and Block, Masonry

Products

Tiles for swimming pool and curehouse (glass tile and other)
Special artistic marble (Cottoveneto)
Art mozaic (glass, marble and tile)
Porcelain wall, porcelain panel, special tile
Terracotta tile
Louver featured stone/ceramic

Facilities of Head Office

Glazing lines / Printing machines / Electric kilns / Ball mills / Sandblast machines / Tile cutting machines (ring saw) / Stone cutting machines
The Head Office

Asahigaoka 10-6-55, Tajimi-City, GIFU, JAPAN, 507-0071

TEL. +81-572-20-0711

FAX. +81-572-20-0722

Tokyo Branch

Komagome 6-35-10, Toshima-ku, TOKYO, JAPAN, 170-0003

TEL. +81-3-5974-7222

FAX. +81-3-5974-7178

Osaka Branch

Yodoyabashi Takemura bld. 6F imabashi 4-5-20, Chuo-ku, Osaka-City, 541-0042

TEL. +81-6-6226-8327

FAX. +81-6-6226-8328
DELIVERY RECORD
Clients : Swimming pool and curehouse

| Facilities Name | Client Name |
| --- | --- |
| Hakone Kowakien Yunessun | Fujita Knko Inc. |
| Nagoya Marriott Associa Hotel | JR |
| Hotel Grand Pacific Meriden | Keikyu Corporation |
| Yokohama Bay Sheraton | Sotetsu |
| Ceruleantower Tokyu Hotel | Tokyu Hotels Co.,Ltd. |
| quablue Tama | Tama City |
| Marine Spa Atami | Atami City |
| Welcity Citizen Plaza | Yokosuka City |
| West Region Intervention Center | Yokohama City |
| Toyoshimaoka Joshi Gakuen | Toyoshima Joshi Gakuen |
| Morioka City Waste Heat Utilization And Health Promotion Center | Morioka City |
| Kanazawa Factory Health Promotion Facilities of Environment Business Division | Yokohama City |
| LaQua | Tokyo Dome |
| Thermes Marins Laguna | GAMAGORI MARINE DEVELOPMENT CO.,LTD |
| Enoshima Island Spa | Iida Home Max Co.,Ltd. |
| Suwakko Land | Suwa City |
| Conrad Tokyo | Conrad Hotel |
| Chiba Waste Heat Utilization Facilities | Chiba City |
| Sanbu no Mori Genki-kan Indoor Swimming Pool | Sanbu City,Chiba Prefecture |
| Kai.Yu.Park | Kai City |
| Refresh Plaza Kashiwa | Kashiwa City |
| Ritz Carlton Tokyo | The Ritz-Carlton Hotel Company, L.L.C. |
| Tokyo Baycourt Club | Resorttrust |
| The Venetian Macao Resort Hotel | The Venetian Hotel |
| Hoshinoya Taketomi Island | Hoshino Resort |
| Tokyo American Club | Tokyo American Club |
| Palace Hotel | Mitsubishi Jisho |
Clients : Public or Commercial

| Facilities Name | Client Name |
| --- | --- |
| Hall Some Inn Naka Izu | Government-managed Insurance |
| National sanatorium Tama Zenshoen | Shin-Etsu Kanto Regional Medical Affairs Office |
| Kokuritsu Musashinogakuin Shinryojo | Ministry of Health and Welfare |
| Naniwa Park | Osaka City |
| Kawasaki Road | Tokyo Metropolitan area |
| Saitama New Urban Center | Ministry of Land, Infrastructure, Transport and Tourism |
| Yokufukai Hospital | Yokufukai |
| Bofu Station Tenjinguchi | Redevelopment |
| Senzoku Gakuen Daiichi High School | Senzoku Gakuen |
| Marunouchi Building | Mitsubishi Jisho |
| Seien Bunko | Ryumonsha |
| Yokohama Bay Quarter | Mitsubishi Logistics Corporation |
| Senshu University High School | Senshu University |
| Lazona Kawasaki | Toshiba/Mitsui Fudosan Co., Ltd. |
| Lala Port Toyosu | Mitsui Fudosan Co., Ltd. |
| Embassy of Belgium | Kingdom of Belgium |
| Angeline Sweet | Angeline Sweet |
| Tokyo Keizai University | Tokyo Keizai University |
| Lumine Yurakucho | Lumine Co.,Ltd. |
| NTT East Japan Learning Center | NTT |
| Terrace Mall Shonan | Sumitomo Corporation |
| Tokorozawa Station | Seibu Railway Co.,LTD |
| Omori Red Cross Hospital | Japanese Red Cross Society |
| Tokyu Plaza Omotesando | Tokyu Land Corporation |
| Mitsui Outlet Park Kisarazu | Mitsui Fudosan Co., Ltd. |
| Nasu Garden Outlet | Jones Lang LaSalle |