WITH THANKS FOR THE MOTHER EARTH.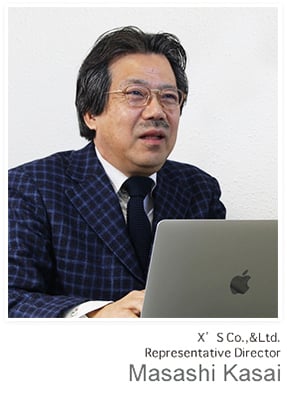 This is an essential of our economic activity.
In these days of plenty,it is impossible to back to the primitive age that we only have necessities of life. But at least,we remember the cornerstone of our humanity that we are lived by the grace of nature,
That's why our merchandise are made from the real natural materials,no exceptions.
Or we make our products based from the real natural materials that are selected carefully.
Only the real thing has original feel,texture and color. Iron,stone and clay has secret natural powers.
And the craftsmanship make them to the ultimate level. That impress quietly and satisfy deeply you. We are very proud of providing you "the real materials".
会社概要
Company Name
X'S Corporation
Established
Oct. 16th 1997
Representative Director
Masashi Kasai
Capital
13,000,000 Japanese yen
Address

[The Head Office]

Asahigaoka 10-6-55,Tajimi-City,GIFU JAPAN 507-0071

TEL.0572-20-0711 / FAX.0572-20-0722

[Tokyo Branch]

Komagome 6-35-10,Toshima-ku,TOKYO,JAPAN 170-0003

TEL.+81-3-5974-7222 / FAX.+81-3-5974-7178

[Osaka Branch]

Yodoyabashi Takemura bld.6F imabashi4-5-20,Chuo-ku,Osaka-City 541-0042

TEL.+81-6-6226-8327 / FAX.+81-6-6226-8328

Authorization
Authorized by GIFU prefectural governor (General-24) #600377
Authorized category
Tile, Brick and Block,Masonry
Products

Tiles for swimming pool and curehouse (glass tile and other)
Special artistic marble (Cottoveneto)
Art mozaic (glass,marble and tile)
Porcelain wall,porcelain panel,special tile
Terracotta tile
Louver featured stone/ceramic

Facilities of Head Office

Glazing lines
Printing machines
Electric kilns
Ball mills
Sandblast machines
Tile cutting machines(ring saw)
Stone cutting machines
The Head Office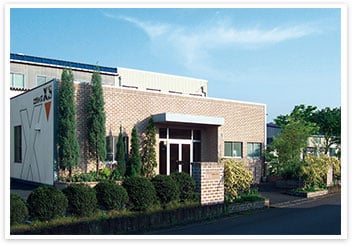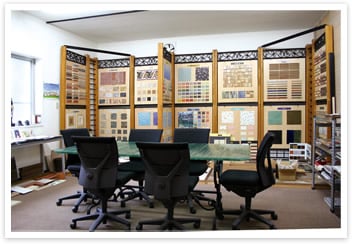 Tokyo Branch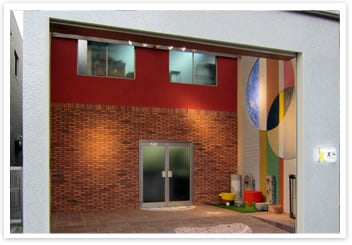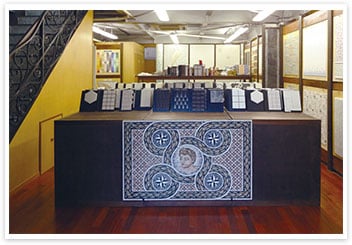 Osaka Branch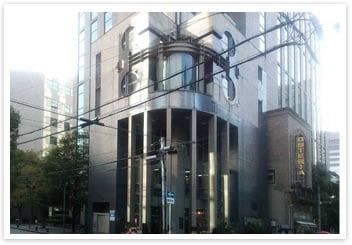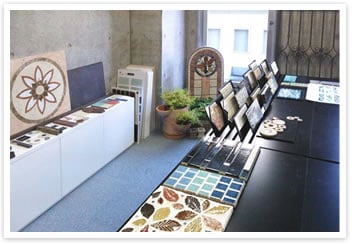 主な納入先
Clients : Swimming pool and curehouse

| Facilities Name | Client Name |
| --- | --- |
| Hakone Kowakien Yunessun | Fujita Knko Inc. |
| Nagoya Marriott Associa Hotel | JR |
| Hotel Grand Pacific Meriden | Keikyu Corporation |
| Yokohama Bay Sheraton | Sotetsu |
| Ceruleantower Tokyu Hotel | Tokyu Hotels Co.,Ltd. |
| quablue Tama | Tama City |
| Marine Spa Atami | Atami City |
| Welcity Citizen Plaza | Yokosuka City |
| West Region Intervention Center | Yokohama City |
| Toyoshimaoka Joshi Gakuen | Toyoshima Joshi Gakuen |
| Morioka City Waste Heat Utilization And Health Promotion Center | Morioka City |
| Kanazawa Factory Health Promotion Facilities of Environment Business Division | Yokohama City |
| LaQua | Tokyo Dome |
| Thermes Marins Laguna | GAMAGORI MARINE DEVELOPMENT CO.,LTD |
| Enoshima Island Spa | Iida Home Max Co.,Ltd. |
| Suwakko Land | Suwa City |
| Conrad Tokyo | Conrad Hotel |
| Chiba Waste Heat Utilization Facilities | Chiba City |
| Sanbu no Mori Genki-kan Indoor Swimming Pool | Sanbu City,Chiba Prefecture |
| Kai.Yu.Park | Kai City |
| Refresh Plaza Kashiwa | Kashiwa City |
| Ritz Carlton Tokyo | The Ritz-Carlton Hotel Company, L.L.C. |
| Tokyo Baycourt Club | Resorttrust |
| The Venetian Macao Resort Hotel | The Venetian Hotel |
| Hoshinoya Taketomi Island | Hoshino Resort |
| Tokyo American Club | Tokyo American Club |
| Palace Hotel | Mitsubishi Jisho |
Clients : Public or Commercial

| Facilities Name | Client Name |
| --- | --- |
| Hall Some Inn Naka Izu | Government-managed Insurance |
| National sanatorium Tama Zenshoen | Shin-Etsu Kanto Regional Medical Affairs Office |
| Kokuritsu Musashinogakuin Shinryojo | Ministry of Health and Welfare |
| Naniwa Park | Osaka City |
| Kawasaki Road | Tokyo Metropolitan area |
| Saitama New Urban Center | Ministry of Land, Infrastructure, Transport and Tourism |
| Yokufukai Hospital | Yokufukai |
| Bofu Station Tenjinguchi | Redevelopment |
| Senzoku Gakuen Daiichi High School | Senzoku Gakuen |
| Marunouchi Building | Mitsubishi Jisho |
| Seien Bunko | Ryumonsha |
| Yokohama Bay Quarter | Mitsubishi Logistics Corporation |
| Senshu University High School | Senshu University |
| Lazona Kawasaki | Toshiba/Mitsui Fudosan Co., Ltd. |
| Lala Port Toyosu | Mitsui Fudosan Co., Ltd. |
| Embassy of Belgium | Kingdom of Belgium |
| Angeline Sweet | Angeline Sweet |
| Tokyo Keizai University | Tokyo Keizai University |
| Lumine Yurakucho | Lumine Co.,Ltd. |
| NTT East Japan Learning Center | NTT |
| Terrace Mall Shonan | Sumitomo Corporation |
| Tokorozawa Station | Seibu Railway Co.,LTD |
| Omori Red Cross Hospital | Japanese Red Cross Society |
| Tokyu Plaza Omotesando | Tokyu Land Corporation |
| Mitsui Outlet Park Kisarazu | Mitsui Fudosan Co., Ltd. |
| Nasu Garden Outlet | Jones Lang LaSalle |