AZEKURA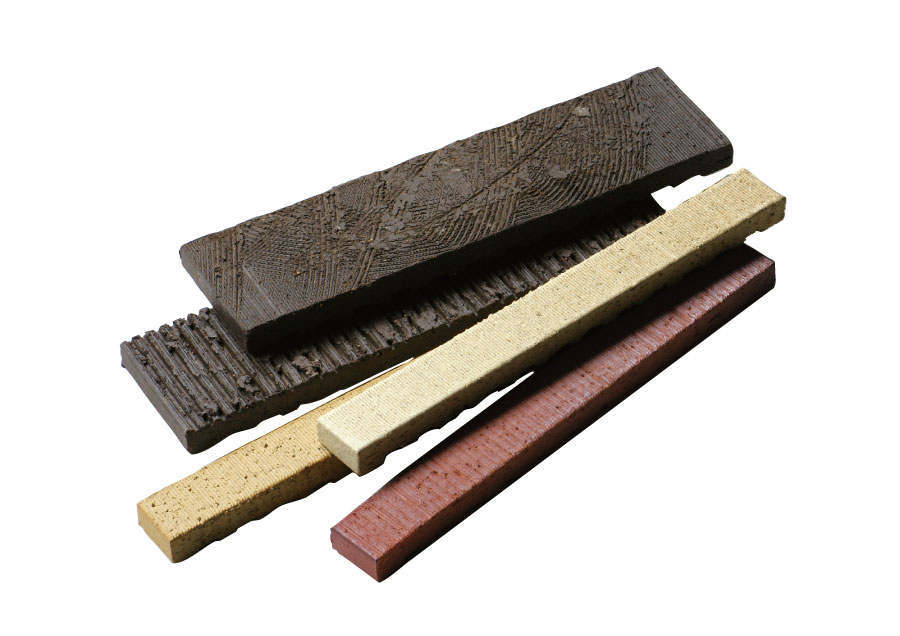 It makes possible to create various designs by combining 2 different shades with 3 different finishes. Unique character of unglazed tile produces a restful atmosphere.
LINEUP
AZE-201S/AZE-201B/AZE-101

AZE-202S/AZE-202B/AZE-102

AZE-203S/AZE-203B/AZE-103

AZE-204S/AZE-204B/AZE-104

AZE-206S/AZE-206B/AZE-106
PRODUCT INFORMATION
Combed : AZE-101~106

25x227mm (0.98″x8.94″)

Thickness : 13mm (0.51″)

Scratch : AZE-201S~206S

Brush : AZE-201B~206B

60x227mm (2.36″x8.94″)

Thickness : 15mm (0.59″)
* The characteristic of the product, there is some variation in the size.
Construction Example
■Inquiry Form
All fields marked with an asterisk * are required.