KARACHO WALL/FLOOR TILE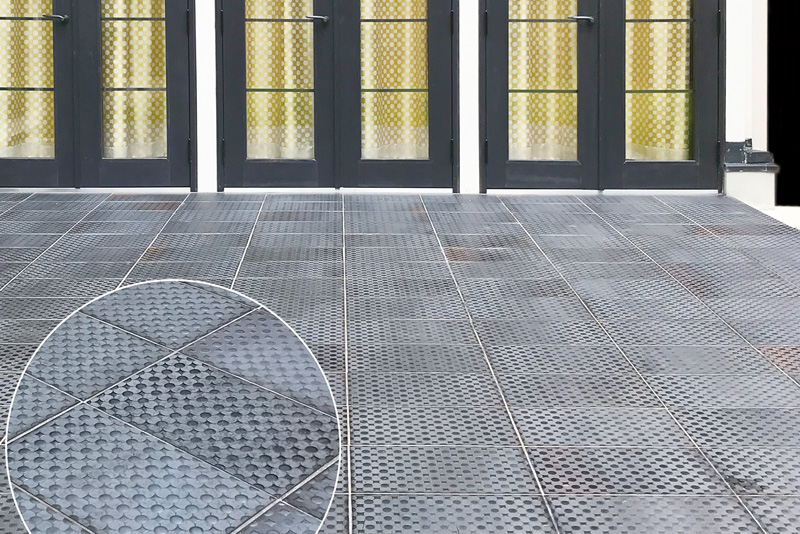 FLOOR TILE
The tiles are printed by silk screen (and are glazed in some cases), and are fired once at 1300°C.
■ BASE TILE : Stoneware
285x470xt15mm, 7.3sheets/m2 (5mm joint)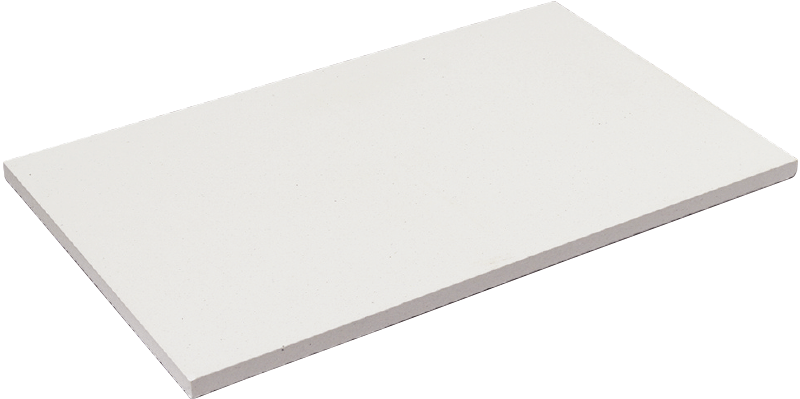 SHIROGANE [WG]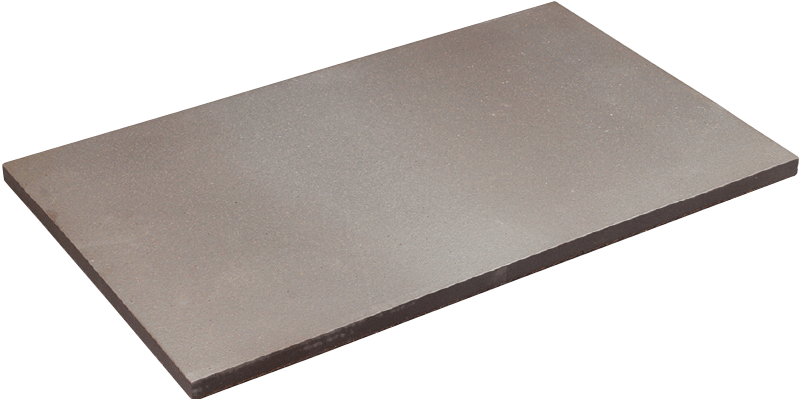 KUROGANE [BG]
PRODUCTION TECHNIQUE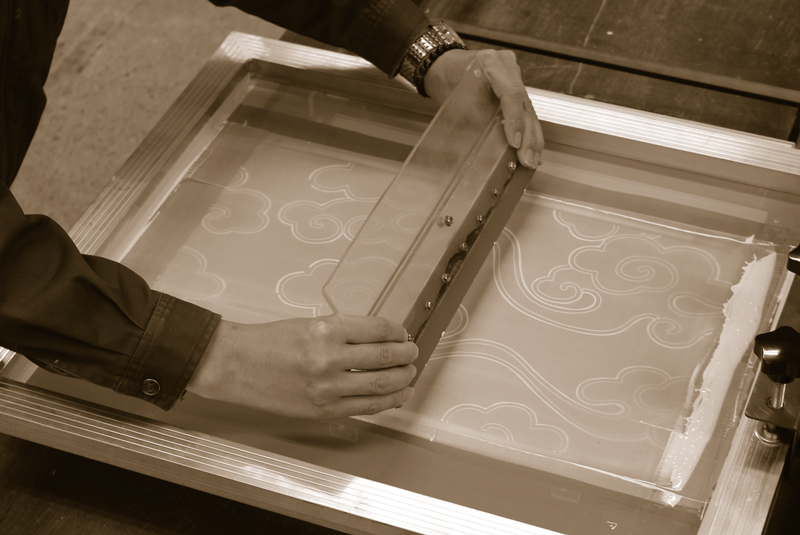 Silk screen printing
Silk screen printing is a technique of printing by making ink holes through ink-impermeable fabric. The craftsman puts the ink on the fabric and prints the pieces one by one while moving the rubber spatula or squeegee in a predetermined direction.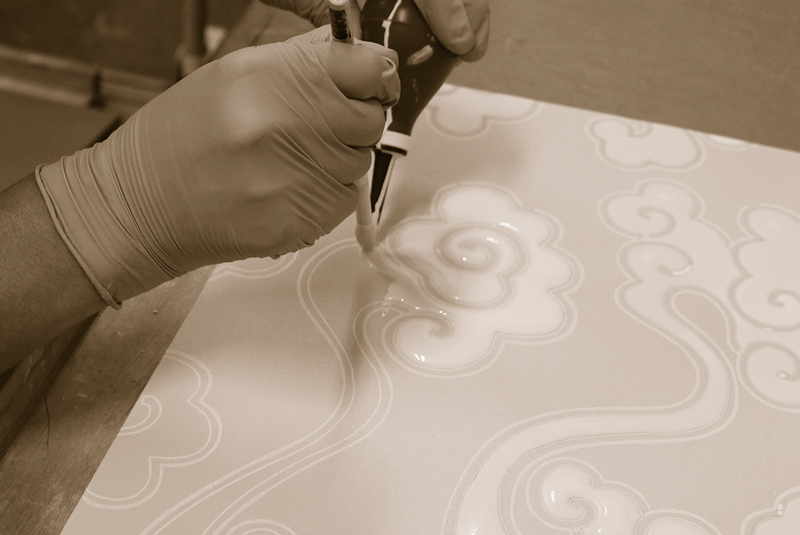 Glazing (Damikomi)
For the glazing method, a craftsman first prints the pattern on the tile using a silk screen with a water repellent material. Then many glazes are put inside the outline of the water repellent with brushes and syringes. With this method, the surface of the tile rises and expresses the texture of the pottery.
LINEUP
KAKU-TSUNAGI [KA]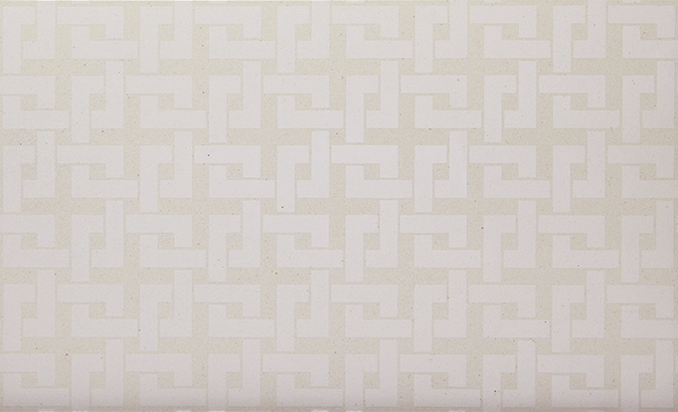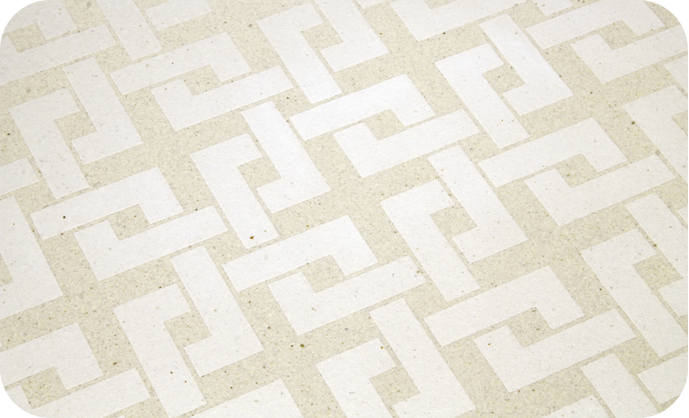 SHIROGANE + silk-screen
(KA-WG/WS)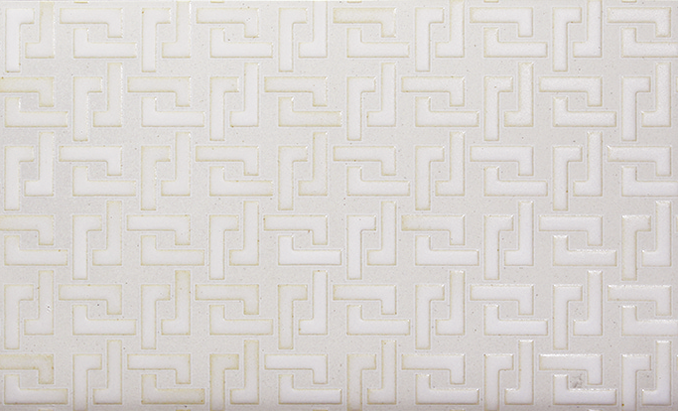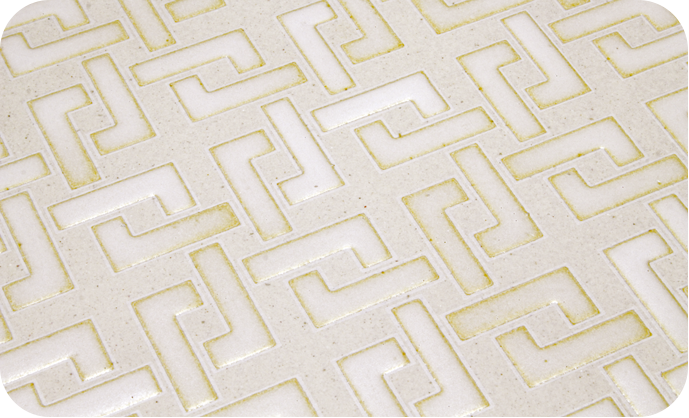 SHIROGANE + silk-screen + glazing
(KA-WG/WSD)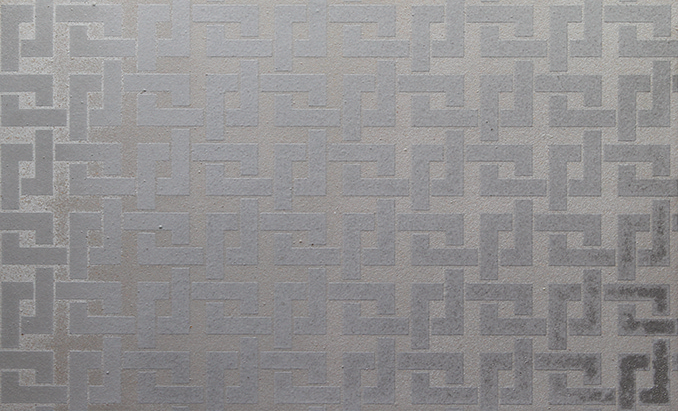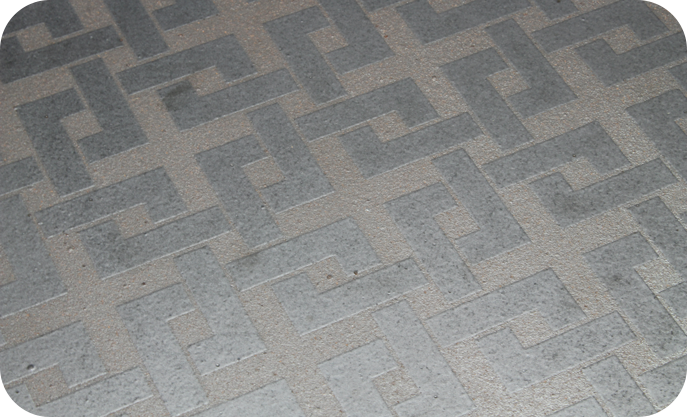 KUROGANE + silk-screen
(KA-BG/BS)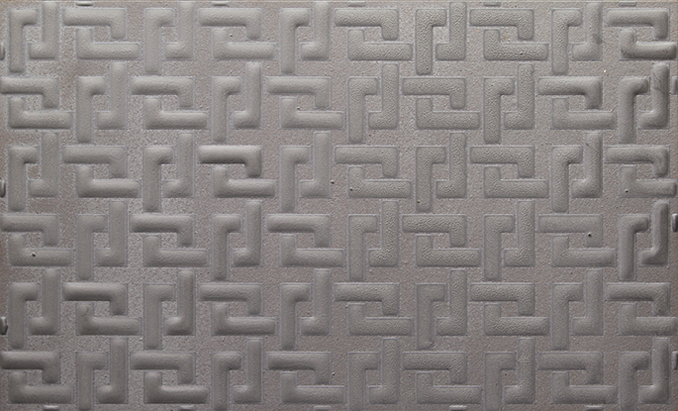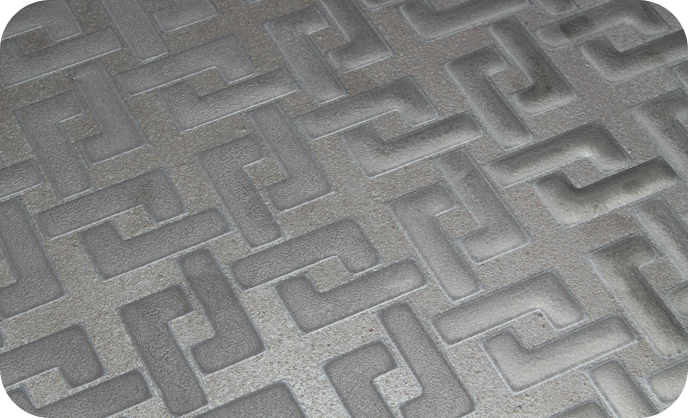 KUROGANE + silk-screen + glazing
(KA-BG/BSD)
NANBAN-SHIPPOU [NA]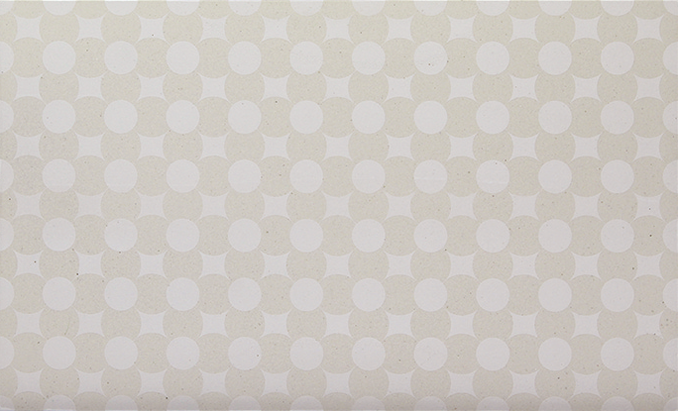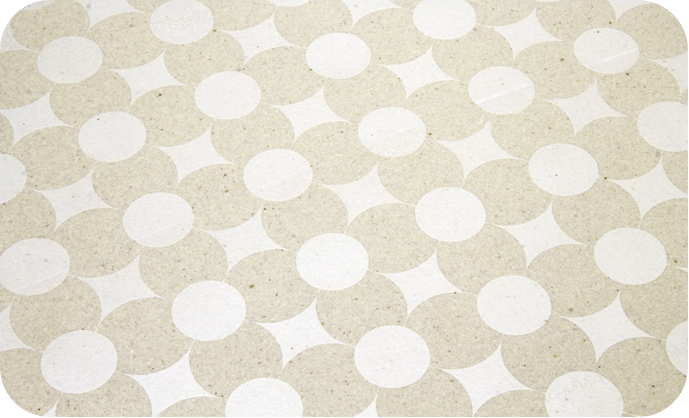 SHIROGANE + silk-screen
(NA-WG/WS)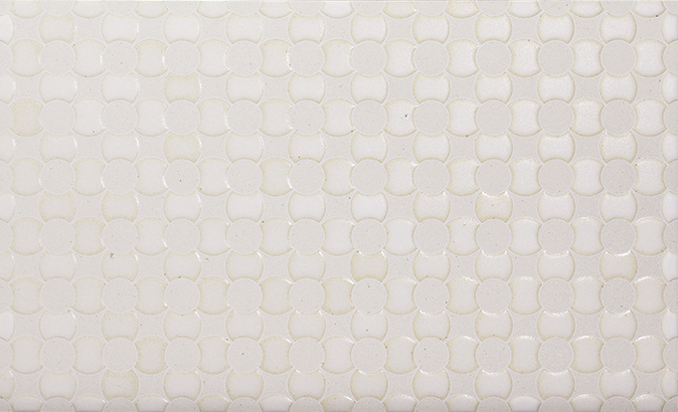 SHIROGANE + silk-screen + glazing
(NA-WG/WSD)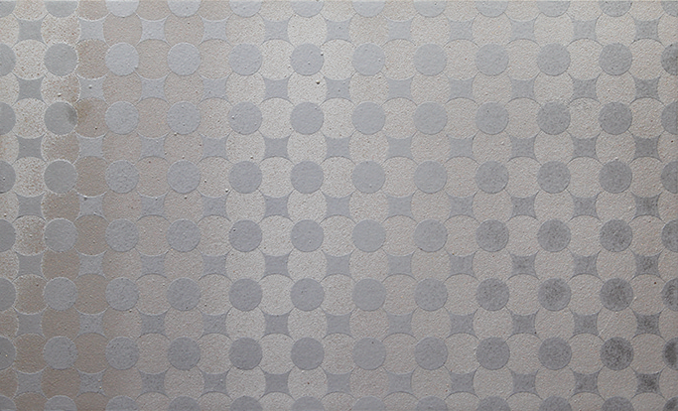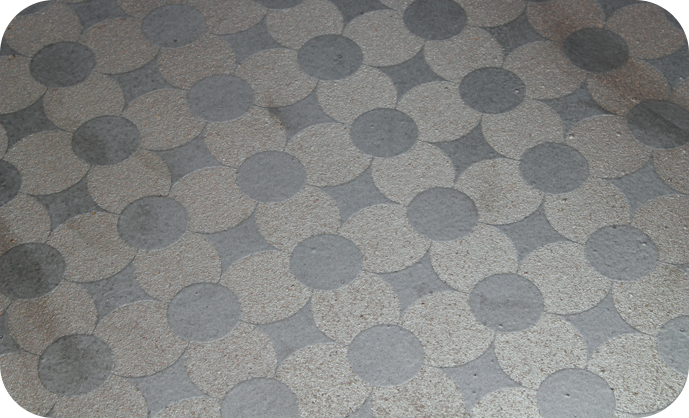 KUROGANE + silk-screen
(NA-BG/BS)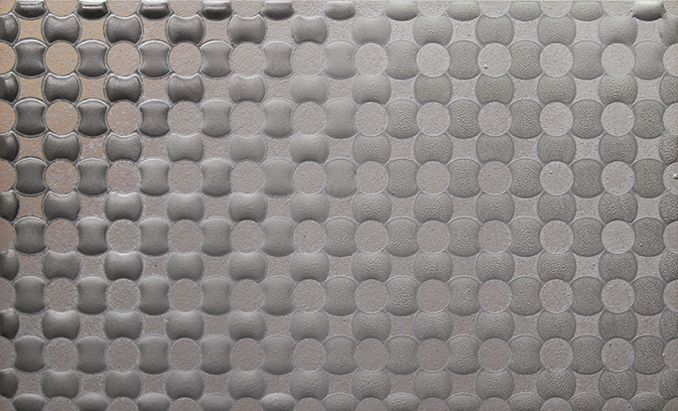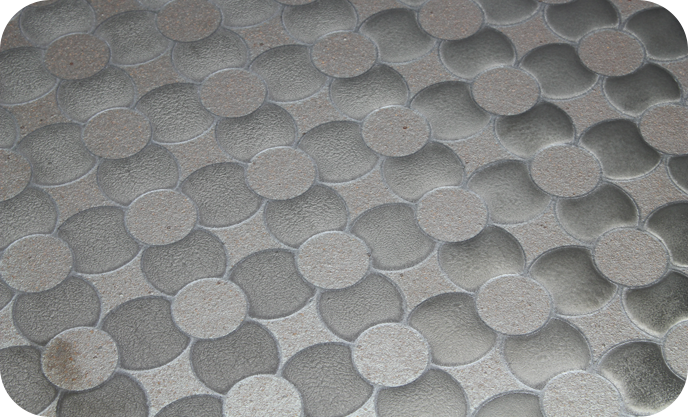 KUROGANE + silk-screen + glazing
(NA-BG/BSD)
TENPYOU-OGUMO [KU]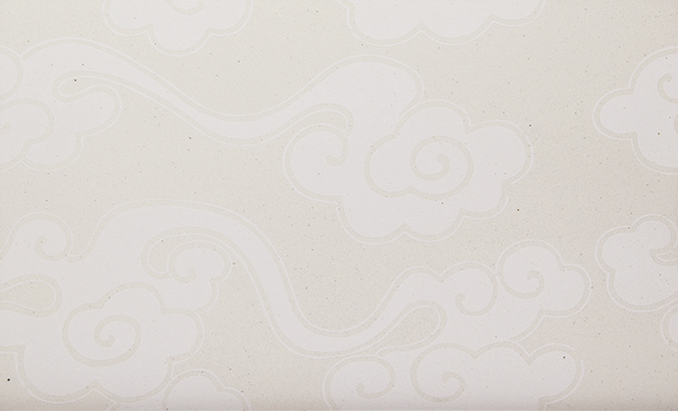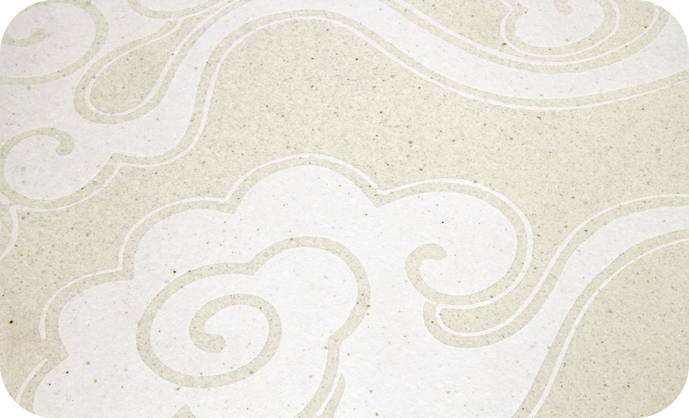 SHIROGANE + silk-screen
(KU-WG/WS)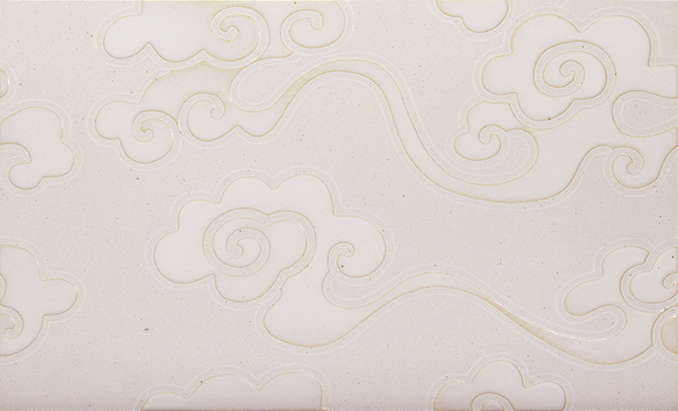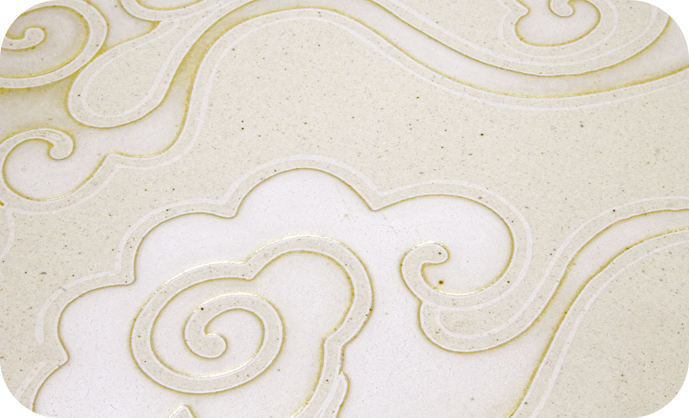 SHIROGANE + silk-screen + glazing
(KU-WG/WSD)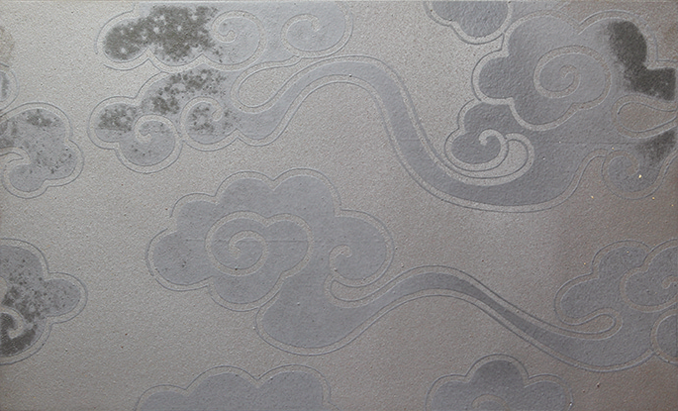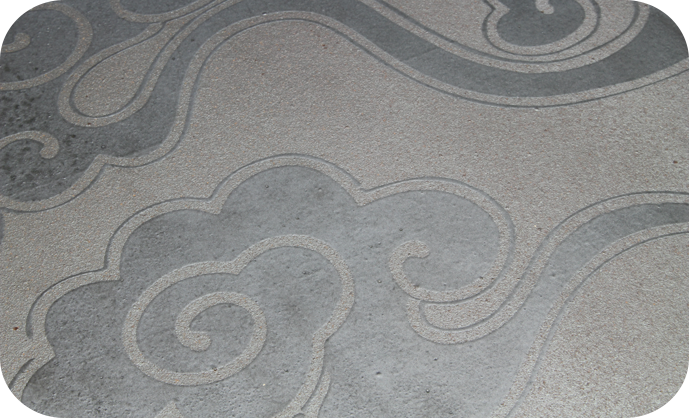 KUROGANE + silk-screen
(KU-BG/BS)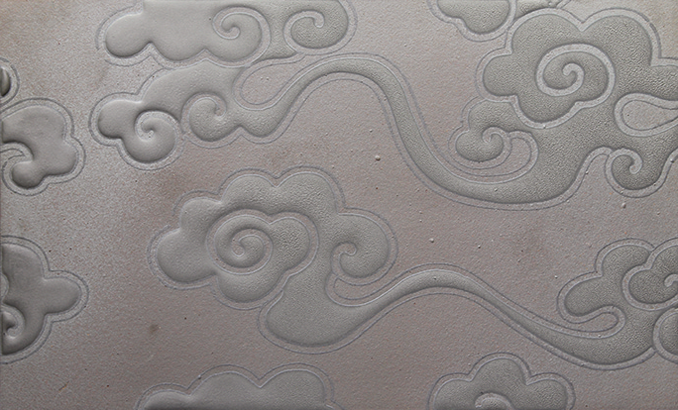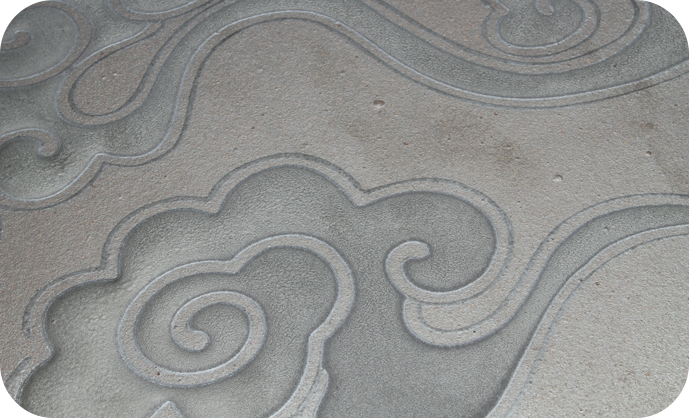 KUROGANE + silk-screen + glazing
(KU-BG/BSD)
COLOR VARIATIONS
BASE TILE : SHIROGANE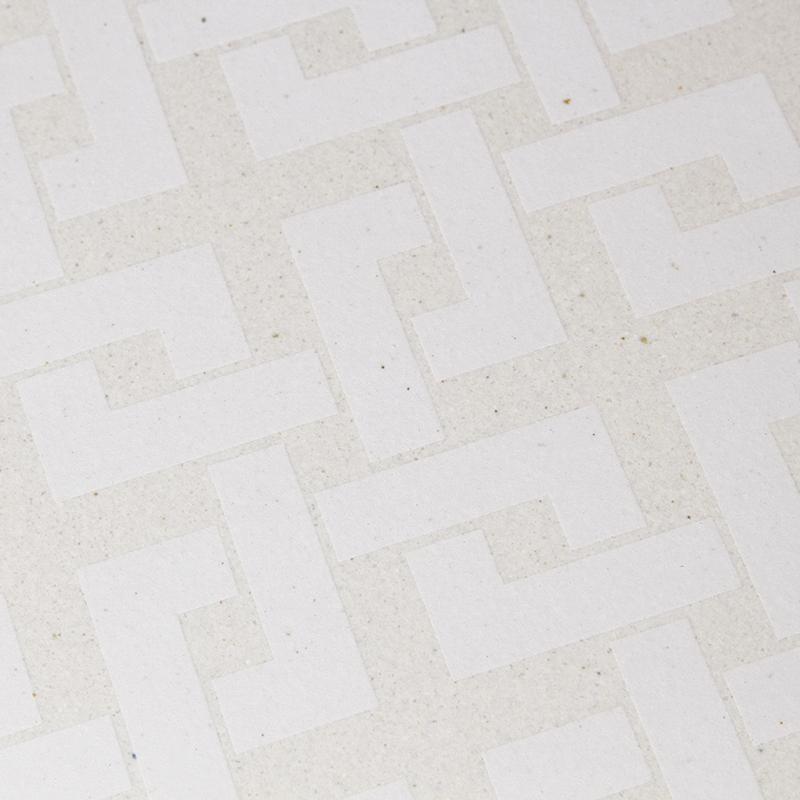 White [WS]
silk-screen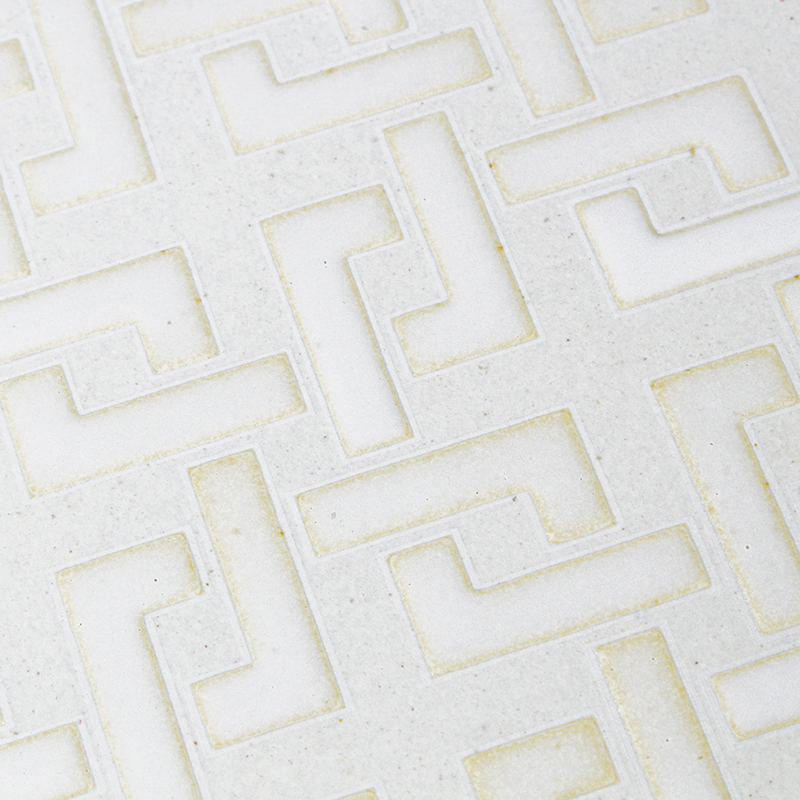 White [WSD]
silk-screen + glazing
BASE TILE : KUROGANE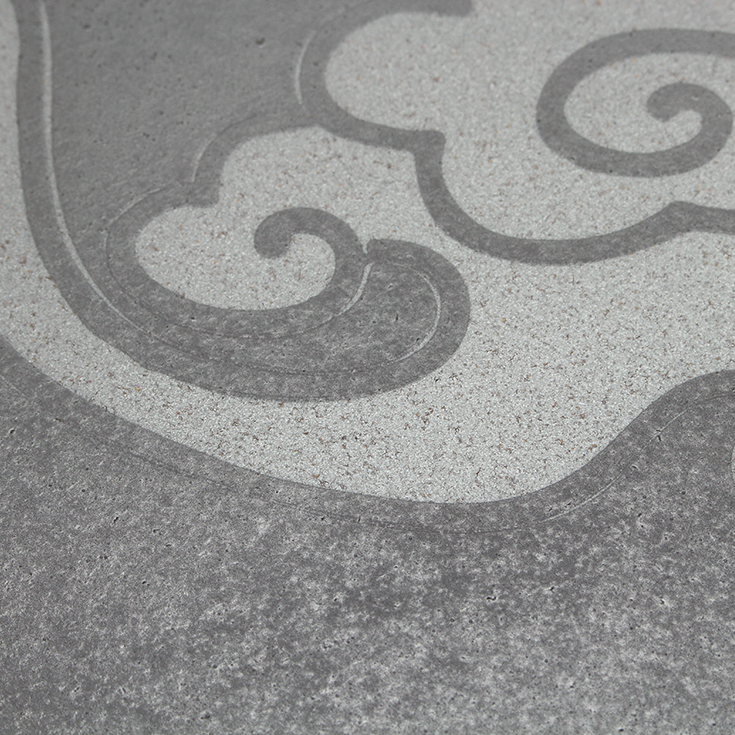 Black [BS]
silk-screen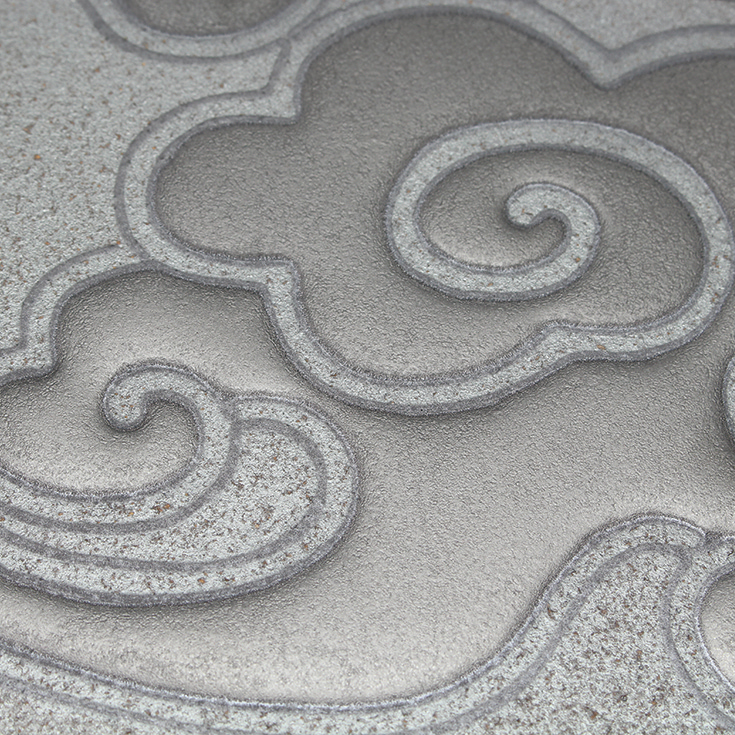 Black [BSD]
silk-screen + glazing
Construction Example